The European Brain Council and beLean.net are pleased to launch the first ever Brain Innovation Days, set to take place on 13-14 October 2020 – physically in Brussels, Belgium and virtually all over Europe and the world.
Why Brain Innovation
Brain disorders are on the rise: 1 in 3 Europeans will live with a brain disorder at some stage in their life. In parallel, brain science and innovative solutions for treatment are booming. However, the question remains: what is currently working for patients and their quality of life? We still have a way to go and the accelerating brain innovation revolution needs to be tackled in a collaborative manner. This is what the Brain Innovation Days stand for.
About 2 days of exciting events and multiple activities Available to both physical and virtual audiences Over 200 attendees expected from various expertises Prominent, disruptive speakers in the field of brain research An advanced meeting platform for one-on-one meetings An exhibition village to connect with actors in your field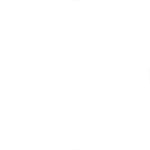 Compelling stakeholder-led breakout and agora sessions "My Start-up in 180 seconds" Pitching Competition Plenty of networking opportunities
Launch of the European Brain Foundation
Plenary Session
Plenary Sessions provide key insights from leaders across all the different sectors of brain research and innovation. Aimed to build a dialogue with the audience, these sessions can accommodate up to 200 participants.
Brain Talks
Brain Talks are concise, inspiring and thought-provoking presentations from speakers leading cutting-edge research or activities supporting innovation in brain science. Hosted in the plenary room, they can accommodate up to 200 participants.
Breakout Sessions
Breakout Sessions will consist of stakeholder-led parallel working groups dedicated to exploring a particular topic or issue in detail in an informal, hands-on way. Their duration spans from 60 to 90 minutes and can take several formats (panel, world café, brainstorming...)
Apply now
Agora Sessions
Agora Sessions will feature short mini sessions from industry innovators, start-ups, and other key members of the brain innovation ecosystem. Industry and community-led, they can accommodate a limited number of attendees in a more relaxed and informal setting.
Apply now
Exhibition Village
The Exhibition Village will act as a central hive over the course of the Brain Innovation Days. Stakeholders will showcase the latest research, products and start-up in brain innovation. The exhibition area can hold a limited number of stands, so please contact the organisers for further information.
Features and pricing
Talk less, show more. Under this motto start-ups active in brain innovation will be invited to pitch their business projects to the audience. They will only have a limited time to make their case for the Award.
The Brain Innovation Days will host a "My Start-up in 180 seconds" pitching competition, with an award for Best Pitch.  Chosen applicants can participate by pitching their project, of which "the most innovative" one will be crowned by a jury made up of members from EBC, beLean.net and external experts. The winner will be rewarded with a 360-degree scan of their business by beLean.net.
The Brain Innovation Days stand out from other events as they put a large emphasis on networking and potential matchmaking within the community.
Acting as a catalyst for a community that can often be fragmented, the two days aim for maximum exposure for all attendees, connecting innovators with funders, researchers with start-ups and keen innovation partners, policymakers with the health & research communities and more.
In order to optimise matchmaking opportunities, an advanced meeting platform that facilitates one-on-one meetings and matchmaking will be made available to participants.
Early Bird Special
For a limited time only: get a 2-day pass for the price of a 1-day pass
Stakeholder-led breakouts

Matchmaking and Networking opportunities

Various ways of showcasing your work
1-Day Pass
Individual access to all event activities on either 13 or 14 October
Stakeholder-led breakouts

Matchmaking and Networking opportunities

Various ways of showcasing your work
2-Day Pass
Individual access to all event activities
Stakeholder-led breakouts

Matchmaking and Networking opportunities

Various ways of showcasing your work
BECOME PART OF THE BRAIN INNOVATION DAYS
Are you a company, funder/investor or start-up interested in supporting the Brain Innovation Days? A number of sponsorship packages are available to choose from, bringing extra perks such as an exhibition stand, event or session patronage, event passes and more!
The new sponsorship package options will be shared soon.
The physical event will be held at the Brussels Arsenal, a top industrial complex from the 19th century, fully renovated respecting the original style and materials, providing a modern atmosphere to help fuel the innovative format of the two days.
Rue des Pères Blancs 6, 1040 Brussels Etterbeek 
The majority of the sessions to be held at the Brain Innovation Days will be available for virtual attendance live on the days. Further details will be shared in due course.
2-Days Pass
Individual access to all the activities
Stakeholder-led breakout sessions
2-Days Pass
Individual access to all the activities
"My Start-up in 180 seconds" Pitching Competition
2-Days Pass
Individual access to all the activities
"My Start-up in 180 seconds" Pitching Competition