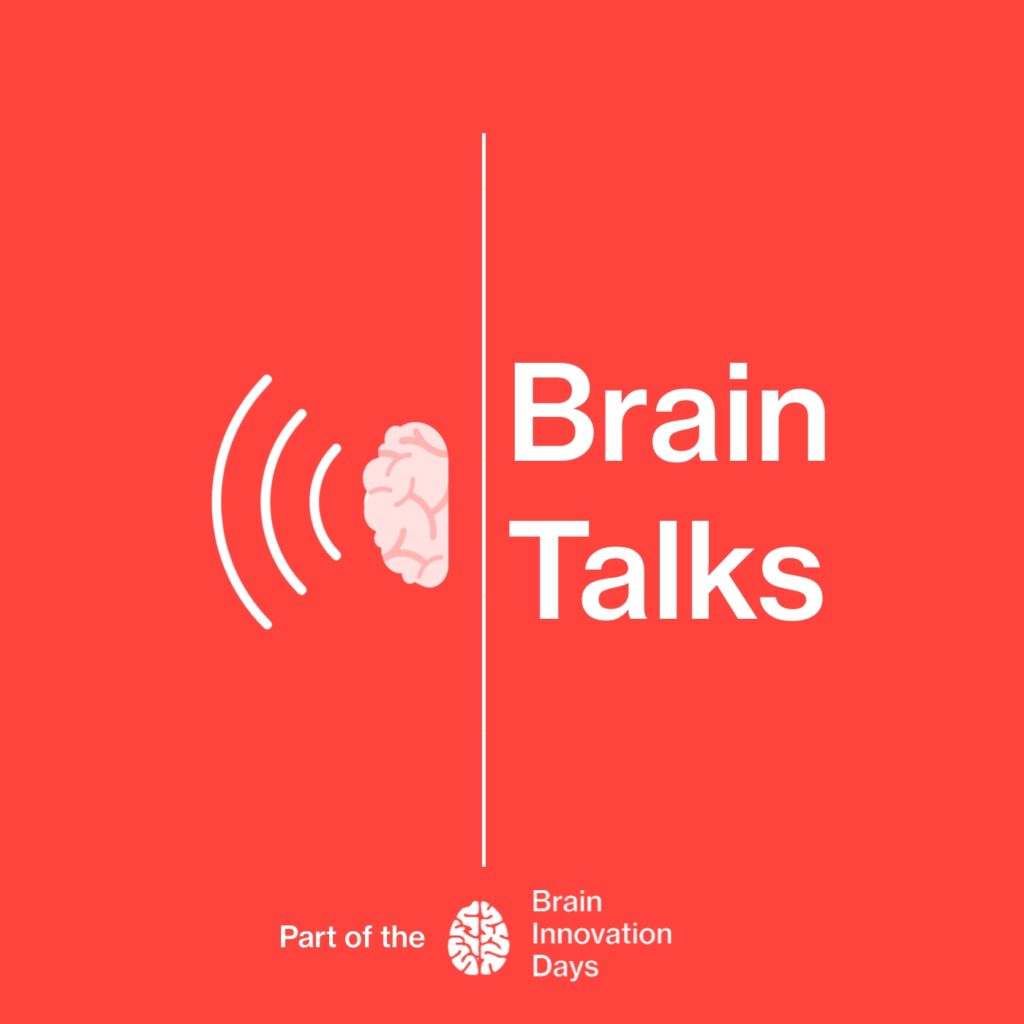 Brain Talks is a podcast produced by Brain Innovation Days, the online community of key opinion leaders and stakeholders from the ever-growing brain innovation ecosystem.
5. Helpilepsy: the app that helps people living with epilepsy
Helpilepsy enables better patient outcomes and improves care efficiency by registering seizures, side effects and medication online.Ludovic Ampe, Co-Founder & Strategic Growth Lead, explains the advantages that both patients and neurologists can gain from it.
4. Creating a successful start-up in Medtech: the story of Brain+
Brain+ provides digital therapeutics for brain rehabilitation and remediation, specifically for the recovery of impaired cognitive functions due to injury or disease – combining neuro-games and digital behavioural therapy into powerful treatment solutions.It's award winning Brain+ apps are being clinically tested in Parkinson's disease, Major depressive disorder and Traumatic brain injury patients, and is being used by Danish national team athletes to enhance cognitive performance. Brain+ is also working on pre-symptomatic detection of Alzheimer's disease in collaboration with leading European universities, providers, and patient organizations.Kim Baden-Kristensen, CEO and Co-founder, tells us the story of this successful, innovative company.
3. Brain Innovation Days launches its pitch competition!
This competition is open to everyone – entrepreneur/start-up, scientist, neurologist, psychiatrist, person living with a brain disorder, caregiver or someone with an interest in the brain
– as long as the project has a business plan, is feasible and in the brain innovation area.
Due to the variety of stakeholders attending the event (policymakers, investors/funders, clinicians, researchers, industry representatives, patients and more), the winner of the pitching competition will be exposed to an exciting, wide range of opportunities.
2. Overtime: Discussion with Pierre Meulien, Executive Director, Innovative Medicines Initiative (IMI)
Pierre Meulien, Executive Director of the Innovative Medicines Initiative (IMI) was one of the panelists at the Digital Launch of the Brain Innovation Days on 13 October 2020. With questions coming in from the audience and an exciting line-up of speakers, time flew by and the riveting discussion could have lasted hours! Join us now for an Overtime discussion with Pierre to explore the details and questions left unasked during the launch event.
The
IMI
is a public-private partnership aiming to
speed up the development of better and safer medicines for patients. 
1. The Start of the Journey – What are the Brain Innovation Days?
Prof Monica Di Luca, President of European Brain Council, presents the first episode of Brain Talks, the podcast launched by Brain Innovation Days.