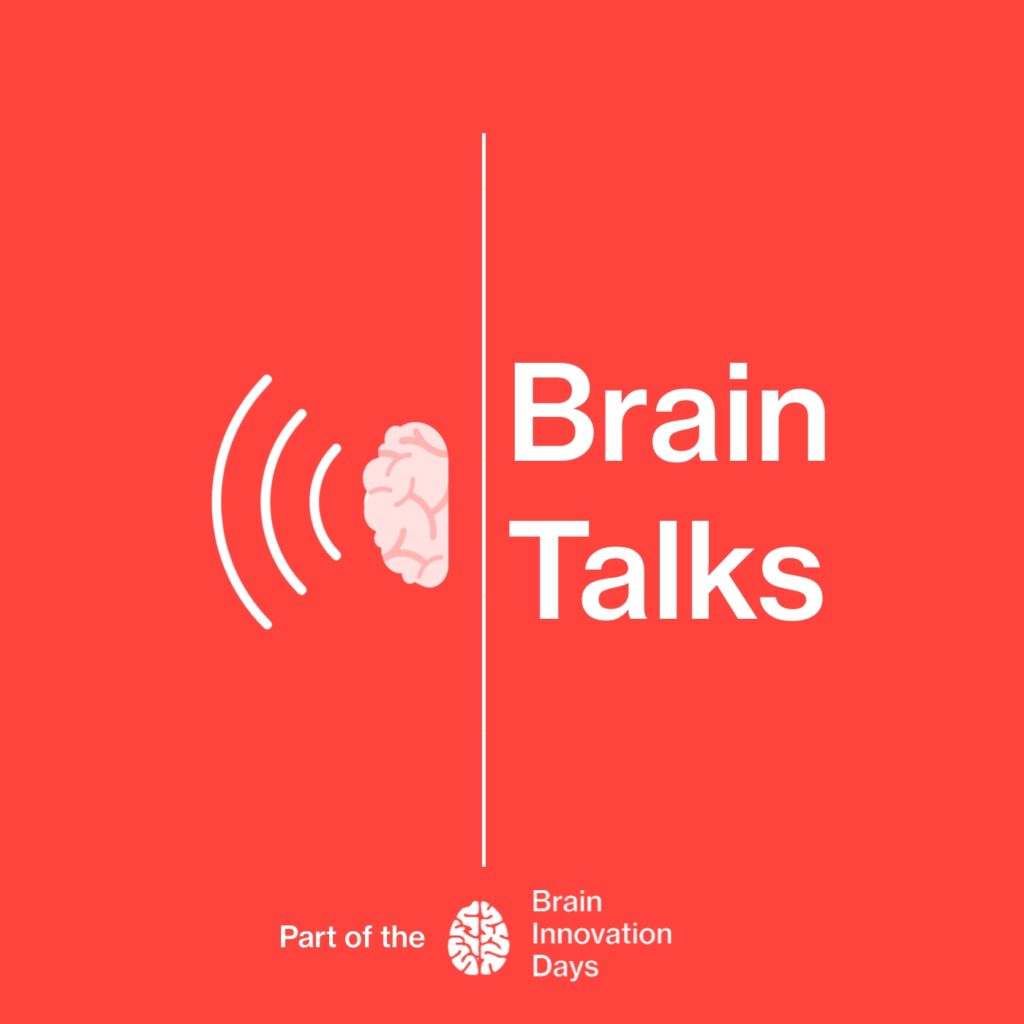 Brain Talks is a podcast produced by Brain Innovation Days, the online community of key opinion leaders and stakeholders from the ever-growing brain innovation ecosystem.
8. icompanion: monitoring MS from your smartphone
The first-ever Brain Innovation Days Pitch Competition took place during the 2nd digital session held on 26 January 2021.
The audience was invited to vote on a winner for Brain Innovation Public Award for Best Pitch and this was rewarded to icompanion after over 1000 votes.icompanion is a free app and web platform that helps people living with multiple sclerosis monitoring their condition.
The main goal of icompanion is to give patients with MS and their treating neurologists more insight into the patient's disease course by providing an overview of the subclinical (visible on MRI), clinical and self-reported disease activity and comparing it with other patients.
8. PIPRA's Mission: leveraging AI and big data to support pre- and post-op assessment
During the digital event on 26 January 2021, Brain Innovation Days organised a pitch competition. PIPRA won the 1st Brain Innovation Jury Award for Best Pitch and today they tell us more about their work and their goals.
PIPRA's mission is to leverage cutting-edge AI and big data to provide clinicians with a reliable pre-op tool to assess patients' risk of presenting a Post-Operative Delirium (POD) and a Post-Operative Cognitive Decline (POCD).
7. NeuroTech Europe: Connecting stakeholders with the world of brain research
NeuroTech Europe is a newly born project that would promote the interest of association members towards EU institutions (EU Commission, DG Research & Innovation, EU parliament) and the permanent representations of key EU member states. It aims to shape the research agenda, specifically increasing the number of calls related to neurotechnologies.In this conversation, Sebastian Haesler, creator of NeuroTech Europe, explains to us the goals and the purposes of the initiative.
6. The burden of neurological diseases in Europe
Today the Brain Talks go back to basics: what is the driving force behind the need and creation of the Brain Innovation Days? At some point of their life, one in three Europeans will live with a brain disease – neurological and mental alike. As a result, the estimations are that brain disorders account for up to 45% of total healthcare budgets. This burden is expected to grow.We speak with Prof. Günther Deuschl, Professor of Neurology at Christian-Albrechts-Universität in Kiel, Germany and former President of the European Academy of Neurology (2014-2018) to address the immense burden carried by neurological diseases, both in Europe and worldwide.How much do these diseases affect the health of European citizens? Are all Member States dealing with this emergency in the same way? These are some of the issues we address in this episode.The data reflected on in this podcast is based on the recent study in the Lancet Neurology, "The burden of neurological diseases in Europe: an analysis for the Global Burden of Disease Study 2017". 
5. Overtime: a deep dive into the European Medicines Agency
The European Medicines Agency (EMA) is a decentralised agency of the European Union (EU) responsible for the scientific evaluation, supervision and safety monitoring of medicines in the EU.
The European Medicines Agency plays an important role in the innovation and availability of medicines for human and veterinary use through its support to research activities within the European Union (EU) and beyond. What is the role the EMA can play in facilitating innovation in brain research? Florence Butlen, Senior Scientific Officer at the EMA, Fabio Blandini, IBRO-PERC Chair, and Patrice Boyer, EBC Vice President, continue the discussion started at the Brain Innovation Days launch event in October 2020.
4. Helpilepsy: the app that helps people living with epilepsy
Helpilepsy enables better patient outcomes and improves care efficiency by registering seizures, side effects and medication online.Ludovic Ampe, Co-Founder & Strategic Growth Lead, explains the advantages that both patients and neurologists can gain from it.
3. Creating a successful start-up in Medtech: the story of Brain+
Brain+ provides digital therapeutics for brain rehabilitation and remediation, specifically for the recovery of impaired cognitive functions due to injury or disease – combining neuro-games and digital behavioural therapy into powerful treatment solutions.It's award winning Brain+ apps are being clinically tested in Parkinson's disease, Major depressive disorder and Traumatic brain injury patients, and is being used by Danish national team athletes to enhance cognitive performance. Brain+ is also working on pre-symptomatic detection of Alzheimer's disease in collaboration with leading European universities, providers, and patient organizations.Kim Baden-Kristensen, CEO and Co-founder, tells us the story of this successful, innovative company.
2. Overtime: Discussion with Pierre Meulien, Executive Director, Innovative Medicines Initiative (IMI)
Pierre Meulien, Executive Director of the Innovative Medicines Initiative (IMI) was one of the panelists at the Digital Launch of the Brain Innovation Days on 13 October 2020. With questions coming in from the audience and an exciting line-up of speakers, time flew by and the riveting discussion could have lasted hours! Join us now for an Overtime discussion with Pierre to explore the details and questions left unasked during the launch event.
The
IMI
is a public-private partnership aiming to
speed up the development of better and safer medicines for patients. 
1. The Start of the Journey – What are the Brain Innovation Days?
Prof Monica Di Luca, President of European Brain Council, presents the first episode of Brain Talks, the podcast launched by Brain Innovation Days.