Showcase Your Work at the Brain Innovation Days

Join us for two full days, jam-packed with high-level brain innovation. The days will host a series of exciting sessions around the theme of The Brain in the 21st Century, including inspiring Brain Talks, Panel Discussions, How-To Sessions and countless matchmaking/networking opportunities.

Alongside these sessions, we want to give you the chance to turn the spotlight to your work — this event is the place to highlight the inspiring and innovative work currently underway in the brain space in Europe.
Get involved in a number of exciting ways:​
Want to be part of programme building from the start? Become a Sponsor/Partner! Find out more
Are you part of an ongoing project that is in the ideation or research phase? Present your work with a Poster Presentation in the Innovation Hall. Submit your abstract
Do you have something tangible to showcase, such as a device, an app, technology or software? Showcase it in the Innovation Hall with a dedicated space! Submit your abstract
More details below: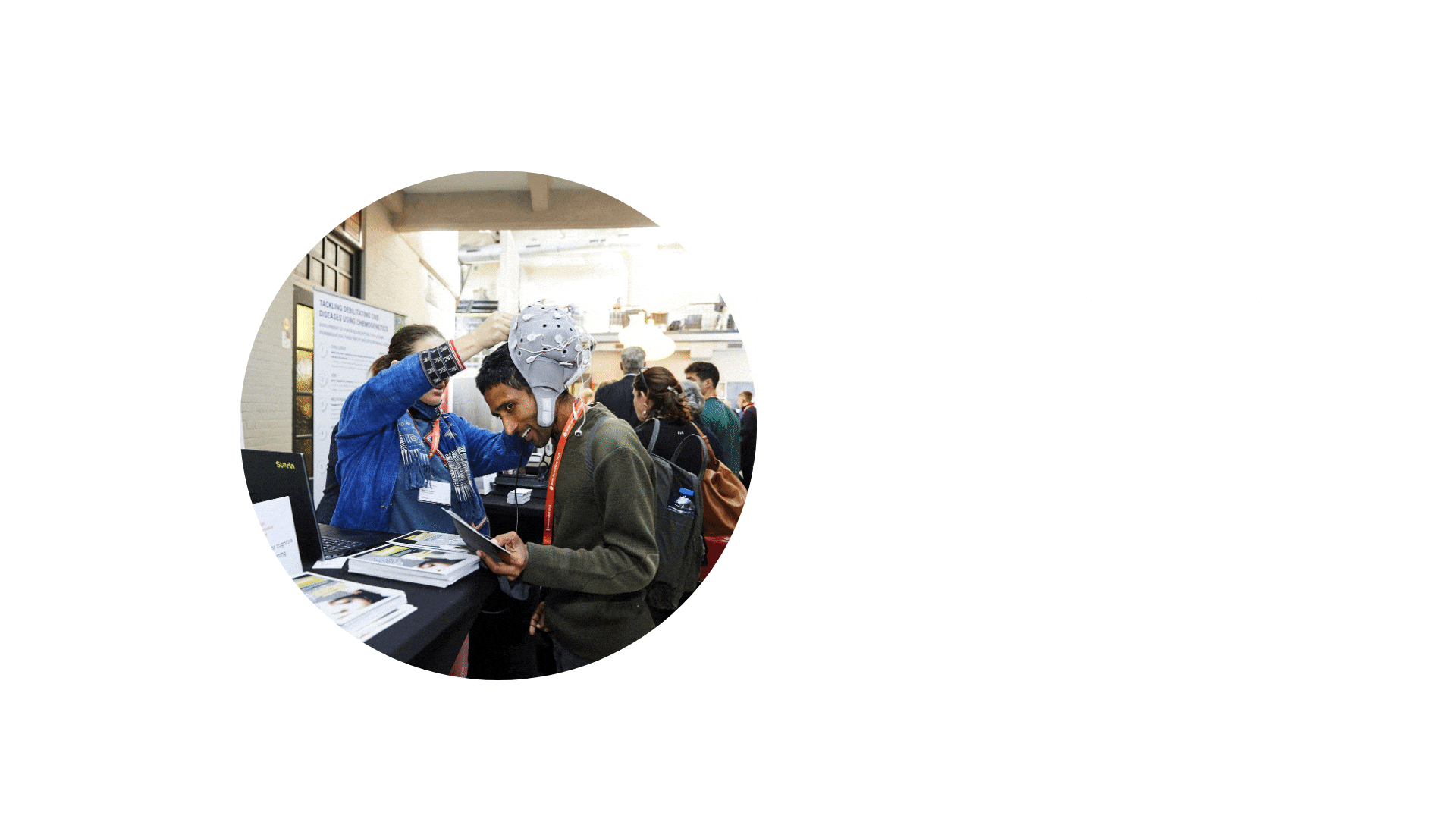 Are you looking to: Boost your visibility? Broaden your network and meet like-minded people from industry, start-ups, investment, research, health care and patient organisations? Learn from key experts in the brain innovation field?
If yes, we warmly invite you to join us in the Brain Innovation Days Innovation Hall! The Brain Innovation Hall is the place to be in order to showcase and discuss your project and/or innovation with the high-level array of stakeholders attending the Brain Innovation Days. Abstract submissions will be open until 5 May 2023.
We want to provide the opportunity to showcase great examples of brain innovation in Europe that can create positive impact — innovations and solutions that will improve the quality of life of people with brain disorders (neurological and mental alike) and support clinicians, researchers, patients & caregivers, industry, and society as a whole.
Do you have a start-up or business plan set up for the next great brain innovation and are up for some competition? Then the Brain Innovation Days Pitch Competition is the opportunity for you! Pitch your business in no more than 180 seconds to join the running for a Jury and/or Public Prize.  The application process will be open until 5 May 2023.
Do you have a question or are you interested in getting involved through sponsorship and/or knowledge partnership? Get in touch! The Event Team  is reachable via info@braininnovationdays.eu
We look forward to shaping the 2023 programme with you!